Adolfo Constanzo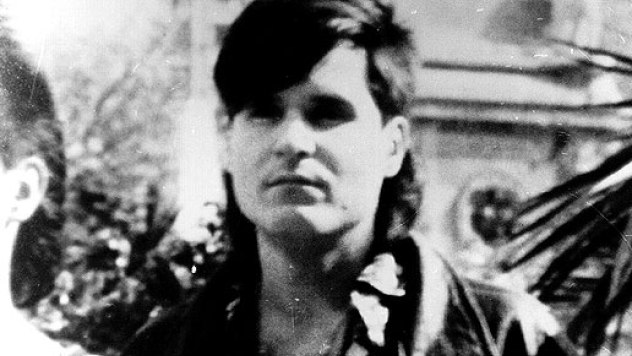 When Adolfo Constanzo was a baby, a priest gave him a bowlful of water…that had been used to boil human bones. It was the first step in a magical career that would end with dismembered corpses scattered across Mexico. His mom raised him as a follower of Palo Mayombe, an African-influenced religion that developed among slaves in the Spanish Caribbean. When he was older, Constanzo dedicated himself to Kadiempembe, his version of the devil. He worked as a fortune teller and magician—with a clientele of hardened criminals. The Florida native worked for Mexican gangsters, advising them with his psychic abilities and offering powers like invisibility and thestrength to deflect bullets.
Constanzo's charisma attracted devoted followers, including drug dealers who believed his religion was good for business. But to keep the gods happy, Constanzo demanded human sacrifice. On his ranch outside Matamoros, "El Padrino" (The Godfather) sacrificed enemy gangsters, farmers, and even kids. He slit throats, cut off genitals, chopped off heads, and ripped out hearts and lungs. Not always in that order. Afterwards, the body parts were boiled in cauldrons, and the gang members took turns drinking the bloody broth.
However, Constanzo made a mistake when he sacrificed an American student, 21-year-old Mark Kilroy, who his men had captured while he was partying in Matamoros. His abduction brought in the American government, and Kilroy's family offered a reward for any information about their son. Under heavy pressure, the Mexican police began an intensive search for the missing student. Their big break came when one of Constanzo's followers ran a police roadblock. Fleeing from the cops, the cultist led authorities straight to the ranch, where they discovered 15 bodies buried in the desert (and that's not counting all the people Constanzo's cult killed in Mexico City). A month later, Constanzo was found hiding in a follower's apartment. After nearly 200 cops surrounded the building, Constanzo, fearing arrest, ordered his followers to shoot him and his lover. The bullets didn't bounce off.